Hotels in Playa del Carmen, Vacation Packages Playa del Carmen
In Playa del Carmen you will find lodging in places where the peace, tranquillity and relax will invade you steadily, and you will be able to enjoy all the natural beauties of Playa del Carmen, in an atmosphere designed specially for the infinite pleasure and perfect vacations.
In Playa del Carmen there is a unique confluence between what is a modern city and a small town; and the lodging places are a reflection of this, we can find hotels with modern facilities or estates like the traditional Mexican houses, for example; Hacienda Vista Real Resort and Spa, Hacienda Paradise, Hacienda del Caribe and Hacienda Maria Bonita, among others.
The Acanto Suites & Lounge hotel with its Zen style decor, the Hindu sculptures and the artistic details create the propitious atmosphere for the absolute rest; the Coco Rió Hotel, with its colonial style offers a pleasant stay; but if you are looking for intimate spaces of a relaxed and elegant style, a good option is the Mosquito blue Hotel & Spa.
This way Playa del Carmen offers variety with around 200 lodgings and more than 30 thousand rooms that vary in price and style, from a comfortable hostel bed to an exclusive hotel.
Select the hotel of your choice and build your own Vacation Package in [DESTINATION]
Know more about Playa del Carmen
Weather
PLAYA DEL CARMEN
Deals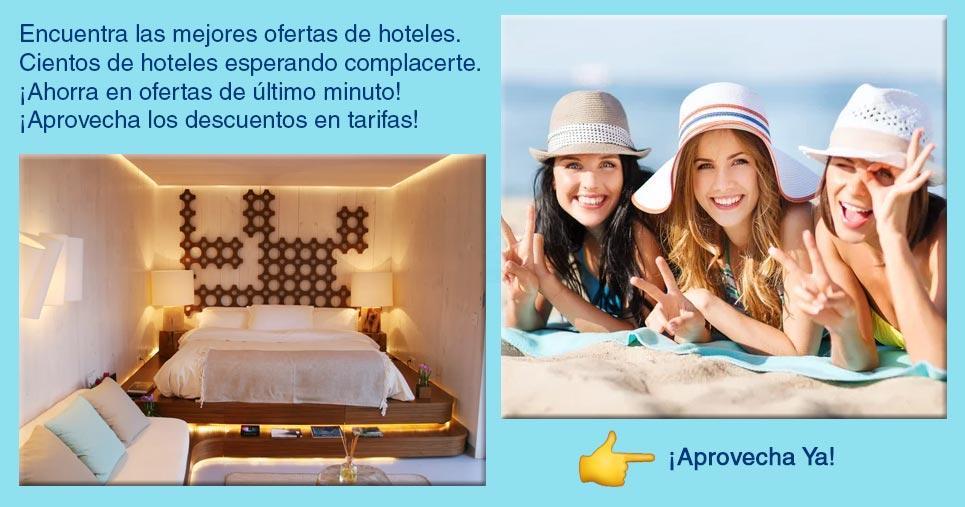 Map