Tours / Excursions in Acapulco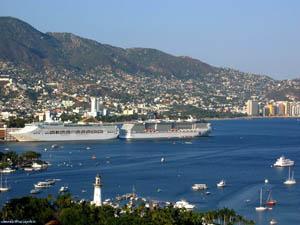 Mexico has many natural and cultural types of scenery to visit and realize all kinds of activities. In Acapulco, there is possible to practice golf and tennis and also you can practice Aquatic ski-in Coyuco lagoons and in Tres Palos lagoons, close to the virginal beaches of Barra Vieja. Generally, the young people join each other in Condesa's Beach and it is a classic watch the sunset from Pie de la Cuesta. The traditional zone goes from Zocalo to Caleta, now known as Nautical Acapulco, because it is there where the Yates's Club is.
At night you can sit in restaurants and bars in the open air to taste some drinks and specialties of the national and international cook, while you enjoy the beautiful sky full of stars. The Complex of Discos Palladium offers you the best music play by the most famous DJs and an amazing game of lights.
You can choose any option you want and enjoy the adrenalin and the emotion of adventure tourism and ecotourism.
City tour
In this four hours tour, you will visit the most interesting and traditional in Acapulco's center, giving you the possibility of enjoying a tour through the city and the show of Clavados in the Gully.
Clavadistas's show
The Clavadistas are tat group of people that throw themselves from a cliff to an inlet of the Pacific Ocean. This show is the most famous in Acapulco with a tradition of many years.
Know more about Acapulco
Weather
ACAPULCO
Deals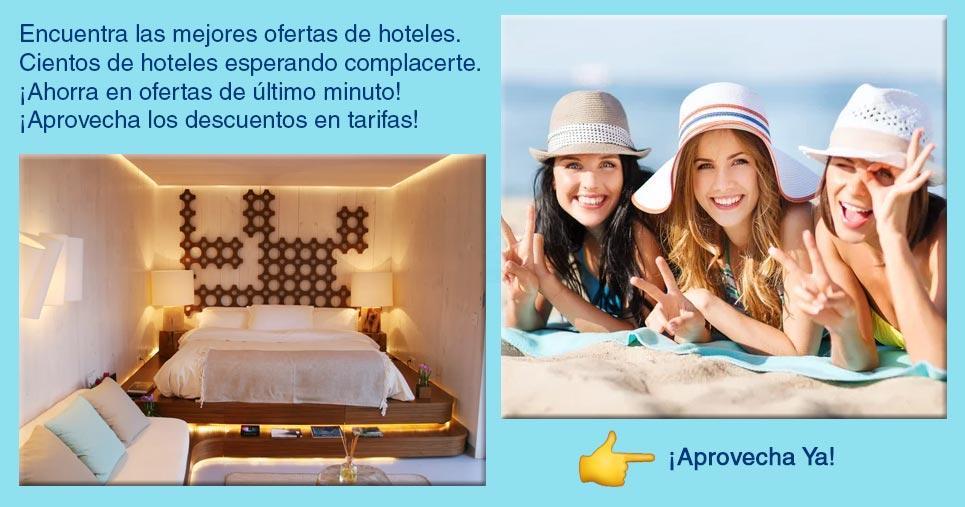 Map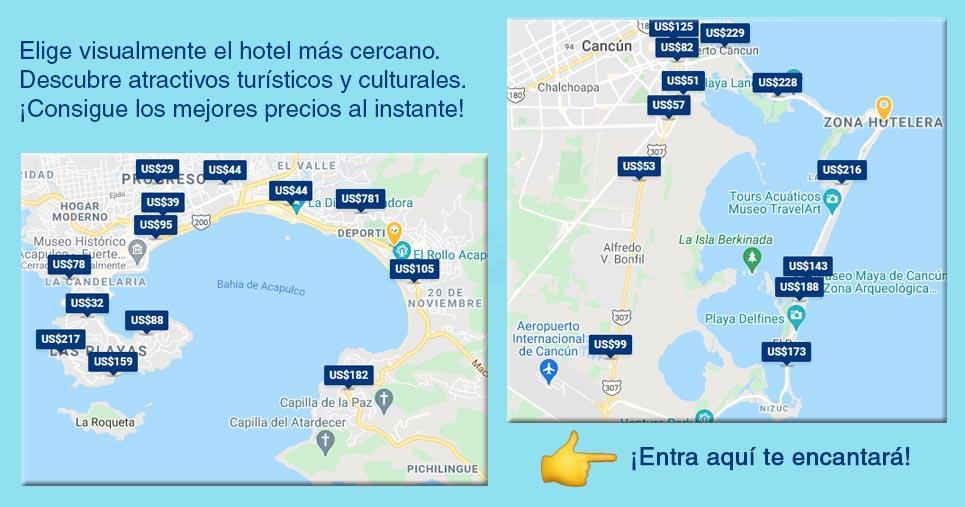 «