Cancun has in its brochure romance hotels that you will be able to stay at with your couple. These kinds of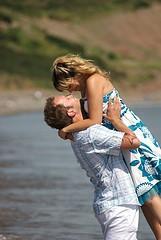 accommodations are perfectly located at the whole city as well as the beach of this paradisiacal destination. The romance hotels are prepared for receiving you and the person you love the most so as to make you spend unforgettable holidays in this Caribbean city.
The romance hotels in Cancun possess wedding facilities if you want to get married in this city as well as different services and benefits for two. The majority of these lodgings do not allow children in order to provide you relaxation and tranquility. Most of them will proportion you the all inclusive plan in order to give you extra benefits. Come to Cancun and enjoy particular holidays with your couple.
"The picture Romance Hotel Cancun belongs to seanmcgrath under a Creative Commons License"