Hotels in Cancun, Vacation Packages Cancun
Cancun is synonymous of luxury, exclusivity and distinction, therefore its hotels present these kind of characteristics and offer to the tourism an important range of services and comforts.
The hotel zone, with more than 30 km of extension, is a clear indication of the organization and variety that offers a city thought exclusively for the delight and the unique experiences.
Cancun counts with more than 26,000 rooms which cause that your stay here cover the highest expectations, which has obtained that this site can be catalogued among the best touristic places throughout the world.
Exists several plans of lodging, one of them is "all inclusive" plan, that making an unique payment, it allows you to have access to all the services like lodging, foods and drinks in the bars and restaurants of the hotel.
Other plan is the "Time-sharing" one that permits you to acquire an equipped villa or condominium during a week or a month to the year.
Select the hotel of your choice and build your own Vacation Package in Cancun
Know more about Cancún
Weather
CANCÚN
Deals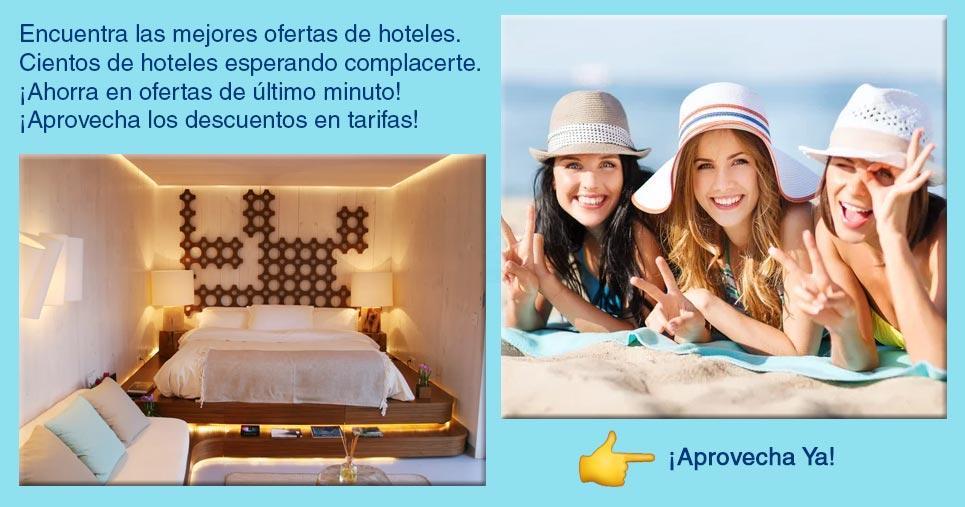 Map