Cozumel invites you to the incredible adventure of practicing golf in the fabulous golf course of this destination. You will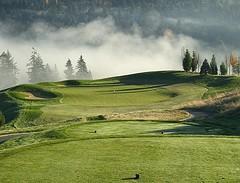 encounter this place in the Cozumel Country Club which is surrounded by stunning vegetation and unique landscapes.
You can make a tour in Cozumel so as to play golf in this outstanding club. Moreover, you can participate of different tournaments and go back home with a prize. It is not important if you are amateur or an expert golf player, the point is having a good time playing your favorite sport in this amazing destination of Cozumel.
The picture golf Cozumel belongs to Simonds under a Creative Commons License