Best time to go Cancun
Peak season in Cancun tends to run from December to April.
Prices in both airfare and hotel increase dramatically during these times while dropping in the summer and early fall months.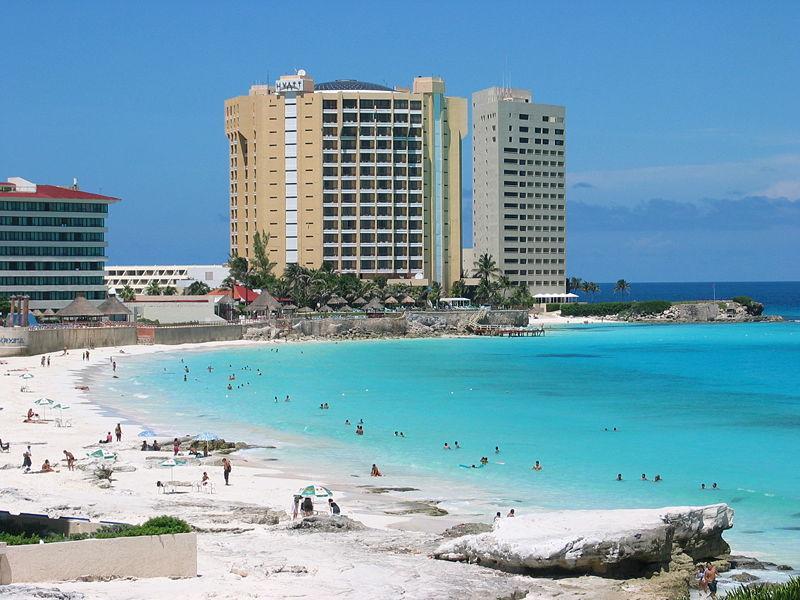 Late June is especially hot, so come prepared or try the off-season.
Hurricanes can be a major threat in the summer and early fall.
¿Why Cancun?
Cancun is a planned tourist city on Mexico's Yucatan Peninsula.
It is a popular vacation spot on the Caribbean coast.
There is much to do in the city and, if you're willing to take an hour or two bus trip, there is more to explore than you could possibly fit into a single vacation.
Resting on the northeast corner of the Yucatan Peninsula, Cancun itself was built on a site selected as the ideal spot for new tourist development by the Mexican government.
The state of Quintana Roo was still a territory and this area had few inhabitants when Cancun was built.
It is comprised of fourteen miles of pristine white beaches shaped like a number «7», home to Mayan archaeological wonders, turquoise seas, a bountiful underwater world, and world-class vacation amenities.
It is still considered the gateway to the Mayan World («El Mundo Maya»).
Mayan temples and ritual sites are literally everywhere, some smothered by lush jungle, others easily accessible.
The Cancun hotel zone is almost entirely built around the tourist industry. It abounds with all-inclusive resort hotels.
Stay here only if you don't mind spending your vacation with many other tourists.
Downtown Cancun, especially once you get away from the ADO bus station and nearby hostels and hotels, is a real Mexican city.
There are many restaurants, shopping centers, markets, and clubs in the downtown area that you can visit during your stay.
«