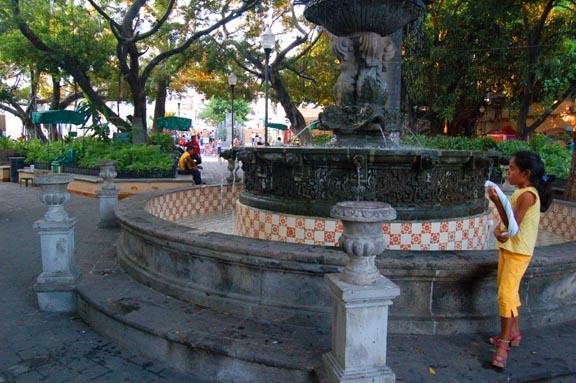 This is the traditional heart of the city, known for its location near the beach, the "Zócalo" remodeled in 1996, besides lodging the aquarium, the gorge and the fortress of San Diego.
Attractions in Acapulco at the downtown area have the atmosphere and excitement of a tropical port and at first impression may not seem attractive to everyone because of its antiquity, the recently renovated zócalo is a nice part of the city full of activity which houses one of the rarest and most unusual churches of Mexico, Our Lady of Solitude that by its appearance denotes a Russian style far from the Mexican.
Among others attractions in Acapulco we find the beaches of "caleta" and "caletilla", that are near a residential zone with great houses, this is where the beginnings of Acapulco lie, then it grew southward, expanded and today  weekends are overpopulated with tourists.
In the middle of these two beaches is the new water park 'Magical World' that offers a marine atmosphere with pools, water slides, restaurant service, lessons of diving, snorkeling, in brief everything to spend a good time with family. Admission fee is about 60 pesos for adults and 35 for children.