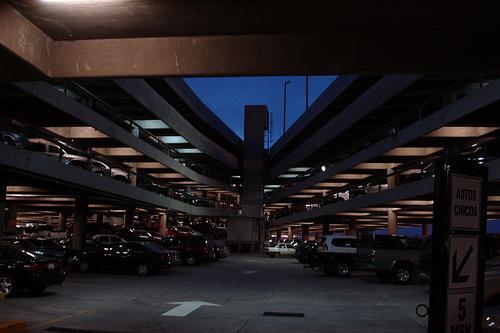 Tijuana-General Abelardo L. Rodtríguez International Airport (IATA: TIJ) is served by the two Mexican legacy carriers, Aeromexico and Mexicana, and also serves as a hub for the growing low-cost airline market in Mexico. Carriers such as Volaris and Interjet offer low-cost products similar to U.S.-style low cost carriers. Previously international services were very limited until 2007, when Aeromexico began services to East Asia adding Tijuana as a stop on its Mexico City-Tijuana-Tokyo (Narita) flagship route. In 2008, this route was augmented by a Mexico City-Tijuana-Shanghai (Pudong) flight. The flights serve as routes not only as flights between four of the world's most populous cities, but also as the link for the significant East Asian-Mexican community in the Northern Pacific areas of Mexico.
The Airport is located parallel to the USA – Mexico border line, only a few miles east Tijuana Downtown and San Ysidro International Border Crossing, and 1 mile west of Otay International Border Crossing. The Airport is used as a transit point for travelers wishing to visit San Diego and L.A. as well.
You can take an authorized taxi cab, sedan or van, at the Airport. Buy a ticket in one of the boots at the exit of the airport. They have fixed and official rates; It will cost you about $200 Pesos to Zona Rio (15 min ride), or $250 Pesos to Zona Centro (25 min ride), or $300 pesos to the Gran Hotel (30 min ride). US Dollars will be accepted.
You can take also public transportation from the Tijuana airport all the way to city downtown and it will cost you $ 6 Pesos, less than 1 US Dollar. Go outside the airport and take the blue and white bus, heading west. It has the legend: "Centro" or "Plaza Rio". US Dollars will be accepted.
The airport has international coach transportation to San Diego or the major destinations in south California and transfer to the Gray Hound, Some airlines provide their own coaches to/from major San Diego destinations, including Lindbergh San Diego Airport.
— Please note that even though the Mexican Peso is the official currency in Mexico, US Dollar will be accepted every where in Tijuana and the whole Baja California State, despite the fact MXP/USD interchange rate changes daily.»