The hotel zone of Cancun is one of the most important of Mexico. The hotels are distributed in exclusive areas and all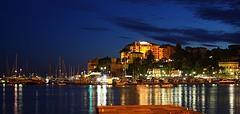 along the city presenting property for every type of tourist. Moreover, you will be able to stay at different lodgings from cheap to expensive ones that will provide you with all you may need during your holidays in Cancun.
The hotel zone of Cancun is pretty close to restaurants, bars, shopping centers, golf courses and tennis courts, beaches, among other incredible places of interest to tourists. Besides, you can make a tour through its amazing nightlife due to the fact that it is one of the most outstanding places to enjoy its discos, clubs and bars. Come to Cancun and discover everything this paradisiacal destination has to offer you.
"The picture Hotel Zone Cancun belongs to Tearsandrain under a Creative Commons License"»