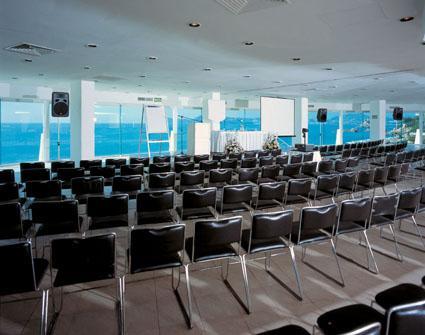 As a result of a joined effort between the Cancun  CVB and the Mexico Tourism Board, the city of Cancun has been chosen between 12  other destinations to host Meeting Professionals International's (MPI) 2010 edition of MeetDifferent, a premier industry event formerly known as MPI PEC.  MPI's board of directors made the decision, arguing that Cancun offers all the conveniences of a meetings destination.
This will be the first time the event takes place outside the United States and Canada and will be attended by 2000 guests including 900 meeting planers. In this special ocassion, MPI brings to Cancun its diverse network of planners and suppliers to share innovative ideas and expertise to make effective connections with the industry community. An event of this importance enables Cancun to showcase its superb infrastructure, resources and business potential in the meetings and conventions industry.
This is another  historic achievement recently obtained by Cancun,  a destination that day after day becomes more competitive in the meetings  industry. Earlier this year, Cancun hosted the initial phase of the CASE certification provided by PCMA experts to Cancun sales executives, being the first time that this famed certification takes place outside the United States. Also in April, Cancun hosted the 7th Annual Mexico Showcase and Travel Expo and the PCMA Education Foundation Partnership Summit  in May.  It is worth mentioning that the Cancun Center was named The Best Convention Center in Mexico and Central America  by the World Travel Awards. These are some of the reasons why Cancun is the perfect Group Travel Destination.