Pizza Rolandi's is one of the most frequented restaurants in Isla Mujeres. This colorful gastronomical establishment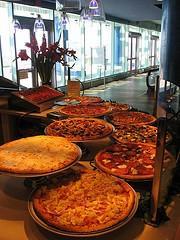 prepares the best pizzas of the zone offering you the warm attention and excellent services as well as accessible prices in order to spend an agreeable time in this restaurant of Isla Mujeres.
You can make a gastronomical tour through Pizza Rolandi's in Isla Mujeres so as to taste the exquisite variety of pizzas and the Italian food. It is located at the heart of Isla Mujeres providing you with mouthwatering menus made by professional chefs. Come to Isla Mujeres and delight your palate trying the best pizzas of this destination.
"The picture restaurant Isla Mujeres belongs to iirraa under a Creative Commons License"