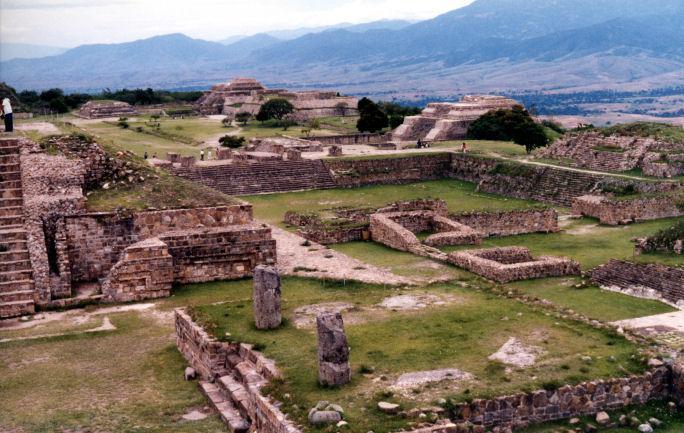 In the state of Oaxaca, just outside the attractive colonial town of Oaxaca City lie two magnificent archaeological sites: Monte Alban, and nearby Mitla.
Monte Alban (meaning White Mountain) is also host to one of Mexico's most famous archaeological wonders: the ruins of the ancient capital city of Monte Alban.
The top of the mountain was leveled and upon the land, people built a great city – the ruins of which you can see today.
This archaeological wonder is just a short trip outside of Oaxaca city and should be part of any itinerary in this part of Mexico.
Buses travel frequently to Monte Alban from Oaxaca or, if you prefer, you can travel on a guided tour.