Cancun possesses in its brochure Hotels with Spa in order to offer you the most comfortable stay in this city. These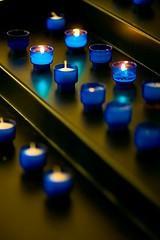 kinds of accommodations are categorized between four and six star resorts that will provide you with the best treatments and therapies in its spas so as to make you feel relaxed and revitalized in the destination of Cancun.
The majority of the hotels with spa in Cancun proportion you the all inclusive plan so as to make you gain access to extra and additional benefits and services for you and your family. The hotels with spa possess update techniques in massages and alternative medicine and you will be treated by experts in the matter. Come to Cancun and book a room in one of the hotels with spa of this paradisiacal destination.
"The picture Spa Cancun belongs to _mpd_ under a Creative Commons License"