Cancun offers you the possibility of practicing fishing during your holidays in this destination.
In the beaches of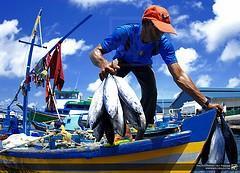 Cancun, you will be able to make a fishing tour in order to catch the different kinds of fishes that inhabit in this region of Mexico.
You can make a Fishing Tour in Cancun which is one of the most frequented activities that tourists from all over the world want to do every year.
For further information, you can consult to any tourist office in Cancun.
Come to Cancun and develop this magnificent attraction of fishing.