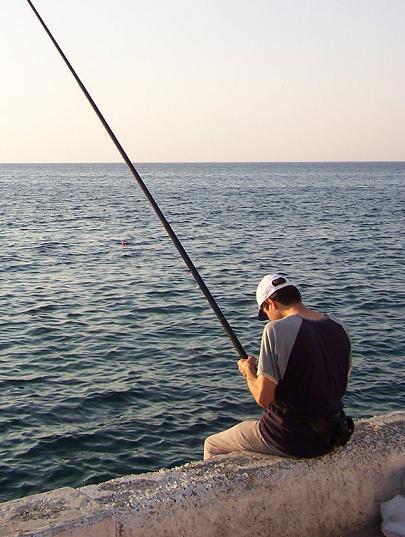 Fishing in Cancun is not only legendary, but a pivotal cog to the tourism machine in Mexico. What is common among people who visit the tropical waters of the Yucatan, is to either charter a boat or fish the shallow waters each offering their own distinct collection of species.
To choose which approach to fishing is most appropriate for you, first consider your level of expertise. For the experienced sports fishermen undoubtedly thrive on the possibility of catch big fish and will opt for a deep-sea charter. For the not so experienced, shallow waters are the option for a more approachable and realistic fishing occasion.
Although deep-sea fishing under proper guidance can be tackle by the novice, transitioning from traditional shallow waters and up the ranks without a doubt gives any angler that level of familiarity that makes deep-sea fishing  much more enjoyable.
The waters of the Yucatan are full of life due to an upwelling caused by a squeeze of the gulf stream between Cancun and a deep-water channel. The effect sends fish of all sizes throughout Cancun and Cozumel area. And because of Mexico's tropical conditions, fishing can be applied all year round. Kingfish, sailfish, wahoo, dorado, blue and white marlin, tuna, grouper, and many other big game fish fill the oceans and are accessible by a generous assortment of Cancun charters.