Cancun has to offer you countless business hotels in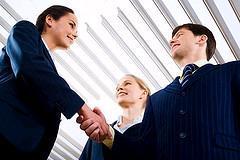 order to facilitate your work in this fantastic city. Distributed all along the city and categorized between three and six star hotels taking into account your preferences and budget in your stay at this destination. In these kinds of accommodations, you will be able to combine pleasure and work due to the fact that these properties will provide you with all you may need for a familiar and a business vacations at the same time.
Some of the business hotels of Cancun possesses and additional benefit which is the all inclusive plan that you can accept it in order to gain access to extra attributes according to the resort you select. Computers, internet access, meeting and conference rooms, business center, photocopier, fax, catering are some of the amenities that you will receive in the business hotels of Cancun. Come to Cancun and spend amazing days in this fascinating destination.
"The picture Business Hotel Cancun belongs to thinkpanama under a Creative Commons License"