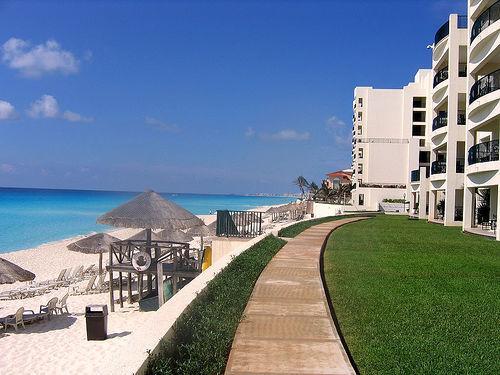 Have you ever dreamed about staying in a private villa overlooking the pristine blue waters of the Caribbean? Well, if you want to find a villa in Cancun you're in luck! In fact villas in Cancun are some of the finest properties on Earth, not to mention the Caribbean, and your privacy and comfort is guaranteed while every amenity remains at your fingertips as though you were in a five star luxurious hotel! Many villas are privately owned, and there are many to choose from if you are interested in renting a private villa or mansion for your next vacation in Cancun, Playa del Carmen or the Mayan Riviera, which are some of the Mexican Caribbean's best locations.
A villa in Cancun will allow you to discover the tropical nature of the Mexican Caribbean unlike other vacation options. Villas in Cancun and the surrounding areas offer everything you could dream of for your next vacation – private sandy beaches, space to truly relax and enjoy luxurious surroundings, private swimming pools, and gorgeous grounds only to name a few.
If you are looking for a great place to spend a holiday or special getaway in a home of high quality that is located in the world's most gorgeous place, than look no further than renting a villa in Cancun for your next special retreat from a hectic lifestyle. In fact, many villas in Cancun even offer a full or part time domestic staff to cater to your every need! Although hotels offer room service and spa services, why would you want to stay in a crowded hotel when you can have the same amenities in a private, nicely constructed, fully decorated Cancun Villa? Rest assured that the feeling of privacy that you will get when you stay in a villa is priceless and will allow you to completely relax and be at one with nature.