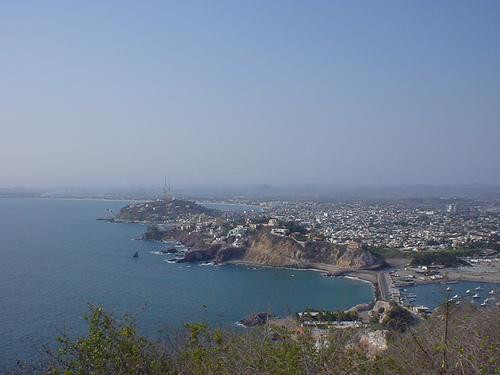 Located on the Pacific coast to the west and the Sierra Madre Occidental mountain range to the east, the Mexican seaport of Mazatlan lies at the entrance to the beautiful Sea of Cortez, one of the most stunning and productive seas worldwide. Also known as the Gulf of California, its islands have recently been declared World Heritage Site by UNESCO.
Mazatlan is a perfect option for hosting a bird festival in western Mexico where in short time and distance, ecosystems range from vast coastal wetlands, rolling hills of thorn scrub, tropical forest and the pine oak forested canyons of the Sierra Madre Occidental with elevations of more than 8000ft.
Tourists and birders have been visiting Mazatlan for over 60 years in growing numbers, lured by it's white sand beaches, offshore islands, interesting bird species, friendly people and legendary relaxed nature. This vibrant lovely city also has one of the only seaside historical centers in Mexico, where a significant cultural renaissance has taken place thanks in part to the rebirth of the beautiful Angela Peralta Theatre where world class cultural and musical events are held the whole year.  Mazatlan's busy port welcomes cruise ships and commercial cargo and is home to the largest shrimp and tuna fleets in Latin America.
The Mazatlan Bird Festival is an excellent opportunity to meet fellow birders, see fantastic birds, learn on the importance and abundance of birdlife in Mexico's northwest, attend conferences and see exhibits all the while enjoying a birding vacation in Mexico's coastal city of Mazatlan.