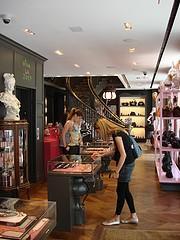 Playa del Carmen possesses countless shopping centers where you can go and admire the different kinds of things you will be able to buy in this paradisiacal destination of Playa del Carmen.
Going shopping in Playa del Carmen is a good way of strolling the city while having fun accompanied by your family or your friends.
Moreover, you will be capable of observing the magnificent job of locals who made handicrafts as souvenirs from Playa del Carmen.
Come to this destination and spend an amusing time in this paradisiacal city.
«