Hotels in Isla Holbox, Vacation Packages Isla Holbox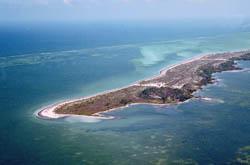 Isla Holbox it is in the Protected Natural Area of Yum-Balama, at 10 km of the north coast of Yucatan's Peninsula. Holbox it's the perfect place for relax and where you can admire a virginal nature.
The Island has a tiny desert strip of thin and pure sand where you can take sunbathing, or walk trough the coast or explore the beach.
Holbox it is a bit far from the civilities; it is primitive and with no development, where you can practice diving, fishing and observe birds with no people around.
Select the hotel of your choice and build your own Vacation Package in [DESTINATION]